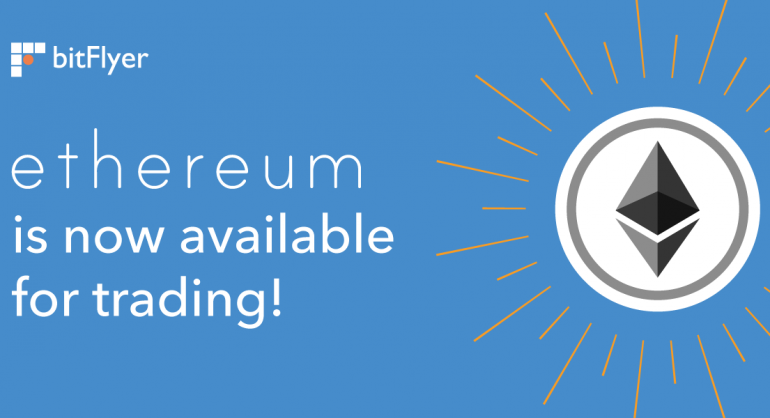 We are very excited to announce that Ethereum (ETH) is now available on bitFlyer USA. Users in all 46 states where we operate can now buy, sell, store, and receive ETH in our platform.

Ethereum is the second largest virtual currency by market cap. Billed as a decentralized software platform, Ethereum allows for both smart contracts as well as distributed applications to be built on top of it. The token used on the Ethereum blockchain is called 'Ether'.

The launch of Ethereum is a continuation to our efforts of responding to our user's feedback and ultimately, provide more value. A few weeks ago, we introduced Direct Buy/Sell – a simple way for anyone to access digital currencies in just a few clicks. In the coming weeks, we will be adding even more currencies and products with the sole purpose of empowering our users with more options and easier access to digital currencies.

At bitFlyer, we are big believers in the potential of blockchain technology and it's our mission to help people access digital currencies globally by being a reliable platform to buy, sell, and store digital currencies.

To start trading, visit https://bitflyer.com/en-us/

Note – Ethereum trading is not yet available on our bitFlyer Lightning platform. Stay posted for future announcements.

Leave a Reply