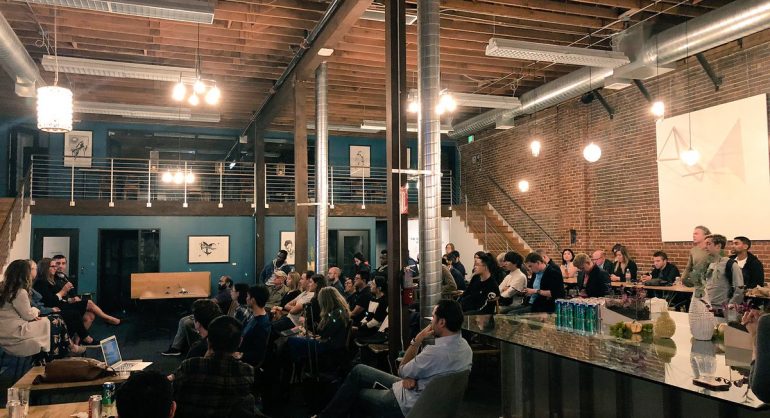 November 21, 2018
Post : Learn
Last Thursday, Hailey Lennon, bitFlyer USA's Director of Compliance, spoke on two panels focused on the compliance and regulatory landscape of the cryptocurrency space.
1. Bloomberg Law's FinTech and RegTech – After the Hype Comes Real Change
The event was hosted by Bloomberg at their San Francisco headquarters at Pier 3, The Embarcadero and co-hosted by Berkeley Center for Law and Technology. The conference focused on the interface between innovation and regulation, with a focus on what works in three areas: Moving Money, Raising Money, and Managing Money (and Risk). Hailey's panel was Raising Money: ICOs, Tokens, and Capital Markets. The panel explored how FinTech is disrupting capital markets and how ICOs and tokens operate within the framework of numerous federal, state and foreign regulations. A main takeaway was Hailey stating that exchanges that want to add altcoins to their platform must conduct SEC analysis (using the Howey Test) and exchanges that are licensed by NYDFS must obtain necessary approval to offer new currencies as they are considered a new product or service under the Bitlicense.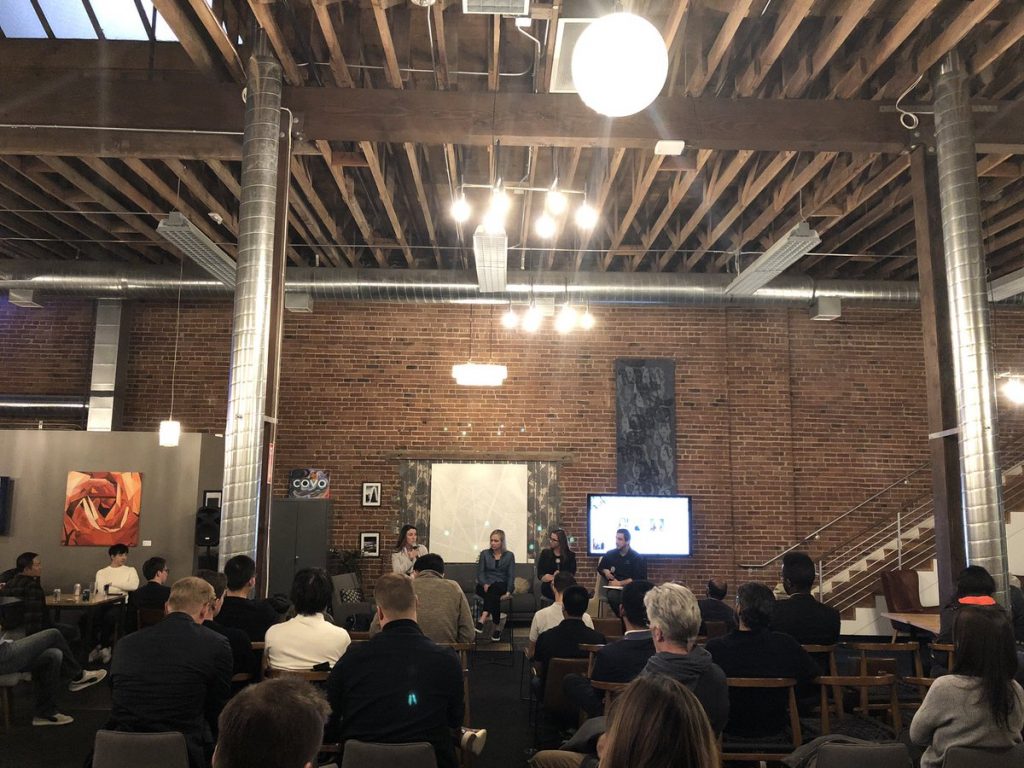 2. Cryptocurrency & Blockchain Compliance Meetup
The panel discussion focused on the compliance and legal aspects of projects and exchanges in the cryptocurrency space.  A main takeaway was Hailey stating that exchanges must comply with a variety of regulators including States through money transmitter licensing andNYDFS BitLicense, as well as FinCEN, OFAC and SEC, CFTC. She also is passionate about the working groups arising in the US and how those groups may help form the regulatory landscape by being part of the conversation with other exchanges and regulatory agencies.
"This whole space is new technology into old law, and so there has to be some sort of more definitive guidance from regulatory agencies. We don't have clarity on what that clear guidance, in plain English will be — but it needs to happen," said Hailey Lennon of Bitflyer, echoing the sentiments of speakers from Circle and HBUS.
About Hailey Lennon:
Hailey has been a legal advisor in the fintech industry for many years. Hailey Lennon serves as Director of Compliance at bitFlyer USA and helped oversee the Tokyo based company's expansion into the US last November and facilitated acquisition of the company's money transmitter licenses and New York BitLicense.  Prior to joining bitFlyer USA, Hailey led Silvergate Bank's Fintech and Virtual Currency Compliance Department as Regulatory Compliance and Legal Advisor. Before Silvergate Bank, Hailey was In-House Counsel for a currency exchange company and before that a Commercial Litigation Attorney at Gordon & Rees. Hailey received her Juris Doctorate from University of San Diego School of Law and undergraduate degree in Business Law from Loyola Marymount University.
Follow Hailey on Twitter and LinkedIn.
About bitFlyer USA
Established in 2016 and launched in late 2017, bitFlyer USA, Inc. is headquartered in San Francisco, CA. We are a subsidiary of bitFlyer Inc., Japan's largest bitcoin exchange in exchange and a leading blockchain company. We aim to become a leading virtual currency exchange and blockchain developer in the US by leveraging technology, insight, and security practices from our parent company.
bitFlyer USA is licensed to operate in 45 states; and #4 recipient of the New York BitLicense in November 2017.
The organizers:
Bloomberg Law, as an affiliate with Bloomberg, helps legal professionals provide world-class counsel with access to actionable legal intelligence in a business context. Bloomberg Law delivers a unique combination of practical guidance, comprehensive primary and secondary source material, trusted news, time-saving practice tools and analytics, market data and business intelligence.  
Berkeley Center for Law and Technology
Established in 1995, the Berkeley Center for Law & Technology (BCLT) is a multidisciplinary research center at the University of California, Berkeley, School of Law. The first of its kind, BCLT has garnered worldwide distinction for its research and instructional program exploring the most pressing technology law and policy issues.
Elastos utilizes the blockchain, to provide provides a safe environment on the web where decentralized applications are detached from the internet while also permitting full scalability to millions of users.
Leave a Reply