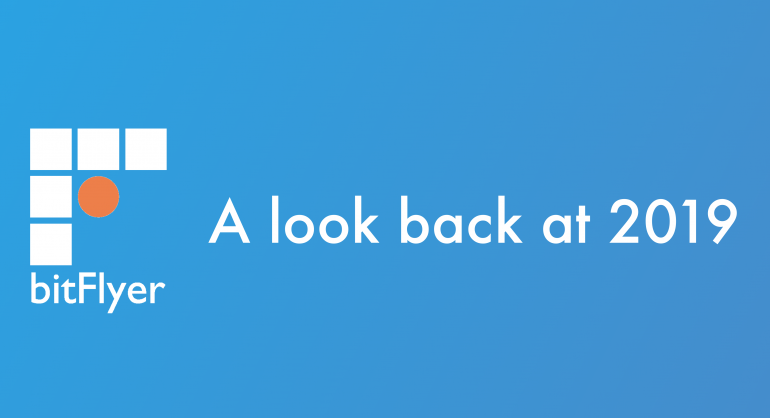 Since bitFlyer was founded in 2014, our mission has been to make the world simpler with blockchain. In 2019, we are now trusted by millions of people around the world as their main way to buy and sell cryptocurrencies.

This year we have focused on making the buying and selling of cryptocurrencies easier for everyone, whether it is someone buying their first bitcoin, or executing the most complex trading strategy.

Today, we take a look at some of the things we accomplished this year, and what exciting things await in 2020.

Buying and selling, made easier
Before we only offered our powerful bitFlyer Lightning platform with enriched features for more advanced traders. Yet, many of our customers also wanted a simpler way to instantly buy and sell cryptocurrencies through an intuitive user interface. We responded and delivered this summer when we launched our Buy/Sell platform.

This simplified trading experience allows anyone to access the world of crypto by removing the complexities that many people encounter when trying to buy their first cryptocurrency. Now everyone can find the trading experience that is tailored to their needs, while enjoying the same level of robust security and powerful features that has defined bitFlyer since 2014.

Trading on the go with the bitFlyer app
We launched the bitFlyer app on iOS and Android to make cryptocurrency trading more accessible. Now you have the power to buy and sell fast-moving cryptocurrency wherever you go.

The bitFlyer app also allows you to visualize your portfolio, send and receive crypto, access the latest price data and industry news, and get notified with the latest movements in the market.

More options, more opportunities

Our customers consistently asked us to list new coins in order to get more exposure to the broader cryptocurrency market. Soon after launching our Buy/Sell platform, we listed 5 of the largest coins by market cap.

Today, you can buy, sell, and manage Bitcoin, Ethereum, Litecoin, Ethereum Classic, and Bitcoin Cash with confidence on our secure platform. We will continue exploring adding new assets while working to ensure the highest level of protection for our customers.

What's ahead
Since the beginning, our goal has been to be a trusted, global company recognized by everyone around the world. Today we are the only platform licensed to operate in the US, Japan, and Europe, and also recognized as one of only ten exchanges with real trading volumes.

We will continue listening to our customers to build a great experience and offering more opportunities to trade and use cryptocurrencies. Additionally, as a globally licensed exchange, we aspire to bring the global nature of cryptocurrencies to today's fragmented markets.

Most importantly, we will continue to protect our customers and support the development of the industry as a whole. We are passionate about the potential cryptocurrencies and blockchain technology have to solve many problems our society faces today, and aim to support that vision by setting the global standard for exchanges.

New year, new products, same mission.
– Joel Edgerton, COO
Sign up for bitFlyer here. Download our app on iOS or Android.


Leave a Reply